Get a quote
Explore Vitanium Products
Email Archiving
Comprehensive Cloud Email Archiving as a Service. Built For Business.
Get a free trial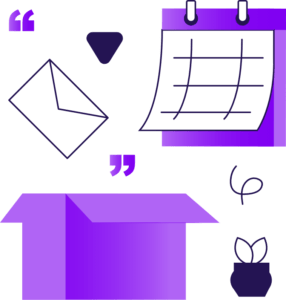 What is Email Archiving?
Email archiving creates a 1:1 legal copy of all internal and external email in a central repository. This ensures the security and availability of any amount of email data for years to come.
Mailhive™​ cloud email archiving offers the most comprehensive collection of archive features in terms of performance, stability, functionality and simplicity. Its storage and retrieval capabilities mean it easily meets the specific regulatory archiving needs of businesses no matter the volume of email.
Mailhive™​ allows you to take control of email discovery with an intuitive real-time online portal. It provides both administrative and user level control to manage the accessibility and retrieval of email in times of loss, legal risk or customer compliance.​​
Mailhive is the ideal email archiving solution for Microsoft Exchange, Microsoft 365, Google Workspace and IMAP/POP based systems. Any existing archives and email can be imported in from standard formats such as EML, MSG and PST files.
Download our datasheet for more information.
Fast full-text searching for emails and attachments
Lightning fast full-text searching for emails and all types of file attachments.
Assistance with regulatory compliance
Helps meet the growing number of compliance requirements and can assist with eDiscovery scenarios.
Help with fulfilling GDPR obligation
Meet the EU's General Data Protection Regulation (GDPR) by defining sophisticated retention policies.
Reduce the workload of email servers
Emails can be deleted from the mail server's mailboxes according to a rule-based process once they have been archived.
Save up to 70% storage space
Mailhive uses de-duplication and compression to reduce the total storage requirements.
Independence of cumbersome PST files
PST files are prone to data loss or corruption, have a huge impact on storage and backup and can be a nightmare to search.
Mailhive Email Archiving full specification
ISO 27001 certified UK data centres
Granular Access Control
One-Click Restore for All Users
99.97% up-time guarantee
Export of Archived Emails
Complete Archiving through Journaling
30 day fully featured FREE trial
Flexible Retention Polices
Regulatory Compliance
Unlimited UK technical support
Microsoft 365 Integration
No hardware or software to install
Fast Search Access
Microsoft Outlook Add-in
100% Opex
Flexible Archiving
Legal Hold
Infinitely Scalable
High User Acceptance
Full Audit Logging
Data Sovereignty
We manage everything ourselves – while others rely on external providers to deliver their data protection services, at Vitanium, we have complete control from start to finish.
If you require a backup or are having trouble with your backup solution, you can call us and speak to an experienced member of our UK-based team, who will help you there and then.
Our processes are ISO accredited
Also, while most other providers simply use accredited data centres, at Vitanium, we hold ISO 27001 and ISO 9001 accreditation, so you can rest assured you're in good hands.
Try before you buy
Give our services a try FREE for 30 days. If you are happy with our product and service then we can discuss your requirements in more detail.