Datahive is our standard backup offering, aimed at small to medium sized customers requiring a variety of different types of backups. All data is stored in our UK ISO accredited datacentres, and is scalable for all environments and budgets.
Datahive is packed full of different features and modules for different sorts of backups. Here we've listed our top 5 favourite features of the Online Backup Manager (OBM) software, which is used to backup data into our datacentres.
5. Multi Platform Support
There really isn't many platforms and environments that OBM cannot be installed on and provide backups for. This provides customers with the greatest flexibility on how they deploy OBM within their environment.
OBM can be run on:
Backups can also be run cloud-to-cloud direct from our datacentres for sources such as Mail/OneDrive/Sharepoint within 365, meaning a local install may not even be required.
4. Compression
OBM has a really powerful compression engine, and by default all data backed up is compressed using 'Fast' compression levels. This can significantly reduce the size of data backed up, especially on mainly document based data such as Word documents and Spreadsheets. Levels of up to 90% compression are not unusual to see.
If CPU cycles locally are not an issue, this can even be increased further to 'Normal' compression levels, which reduces the data size down even further (at the cost of slightly increased CPU).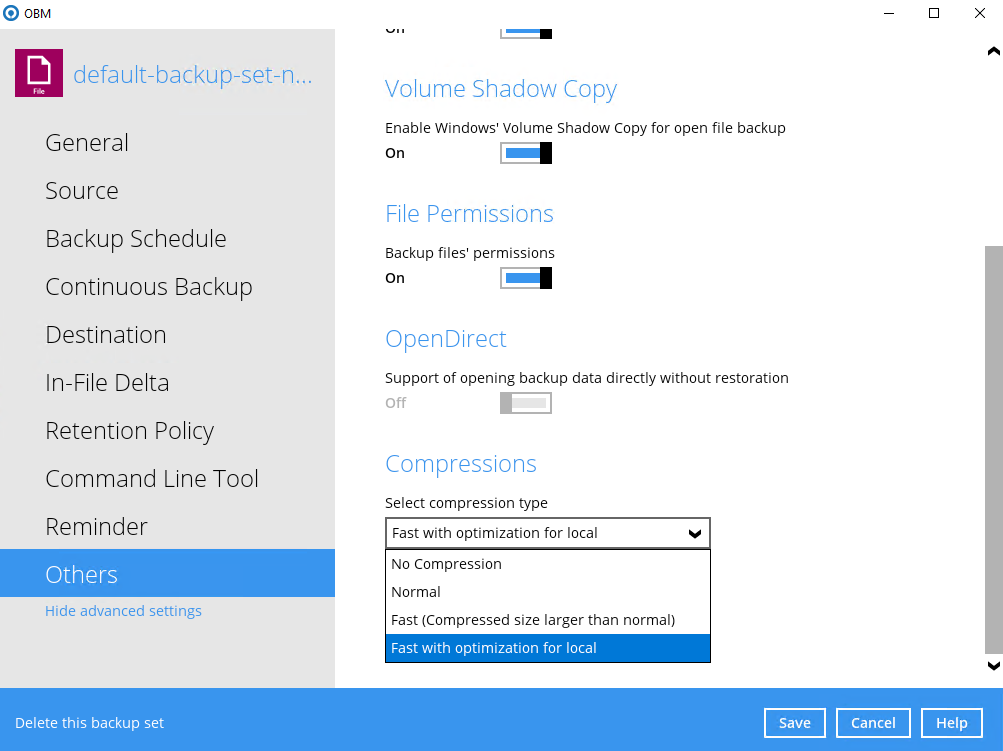 3. Secure Encryption
By default, all data is encrypted before it leaves the client machine using AES 265 bit "military grade" encryption. The encryption key is a randomly generated string created by OBM at backup set creation, and this is only stored (in encrypted format) on the client machine.
We never receive a copy of encryption keys, therefore the data is totally secure – even though it sits within our datacentres, without the keys we have no access to view the data.
Therefore it's critically important that a copy of the key is taken as prompted when a new backup set is created – if you ever need to restore on a new machine this is needed to browse and recover the data.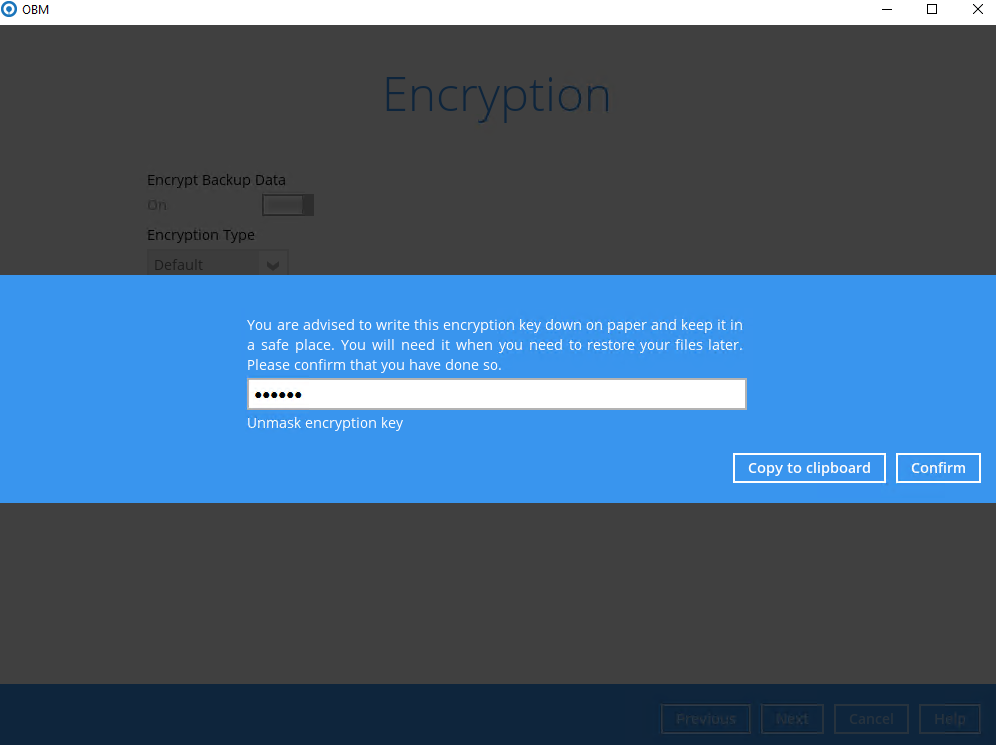 2. HTTPS Uploads
Data is only ever uploaded over an HTTPS secured connection, using the standard port 443 to our datacentres. This makes setup much easier, no complicated ports need configuring and generally uploads just work where unrestricted internet access is provided.
In situations where filtering is in place (Education environments for example), our support team are happy to provide our IP ranges to allow internet traffic outbound on local firewalls.
1. 2FA protection
By far our top favourite OBM feature is 2FA login protection before the interface can be reached. This is a critical step in keeping your data secure from malicious insiders within a compromised network.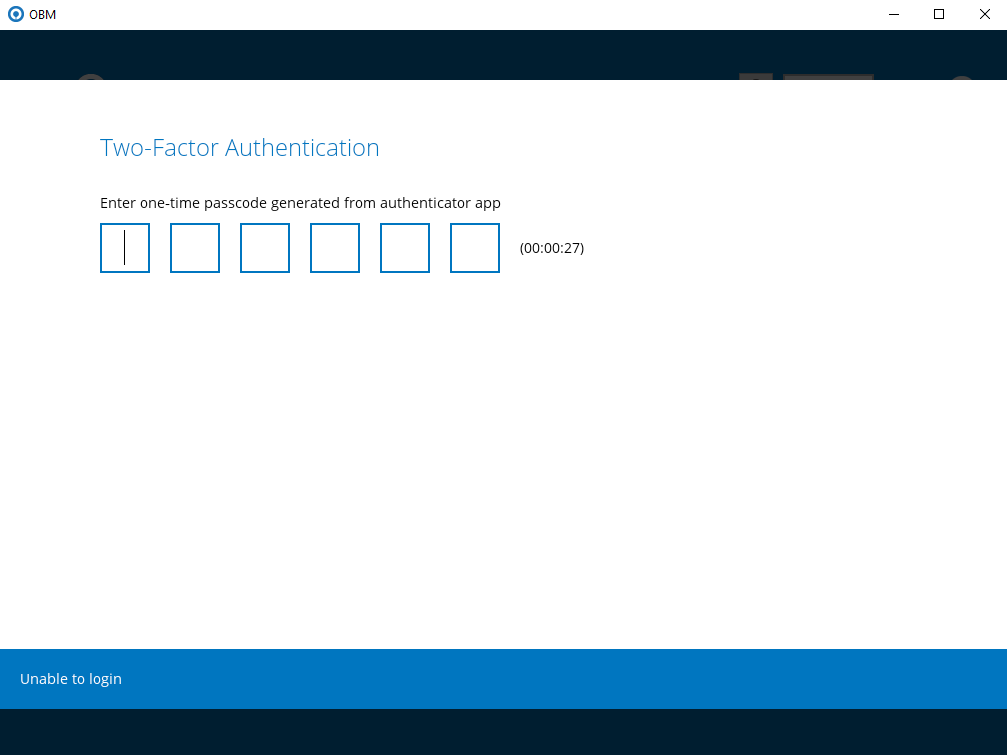 Without 2FA, it's possible that an attacker can delete backups using the backup client, before deploying their ransomware or similar within the network. This means that even though protection has been put in place with a backup, they are rendered useless and could leave you in the situation of irrecoverable loss.
Summary
Hopefully this has provided just a small insight into some of the capabilities of the OBM and Datahive service. We're always happy to discuss any specific requirements or advise on features available, feel free to get in touch!