QNAP NAS devices are a popular choice for small and medium businesses looking for an easy way to offer local file shares. This is particularly true as other services are moving to the cloud, meaning traditional on-site servers are becoming less common.
However, it's critical to ensure that these devices have an appropriate offsite backup protection.
It's possible to backup your QNAP device directly to our Object Storage platform, utilising the built in Hybrid Backup Solution, which is included as an application within the QTS operating system.
These steps are specific to QNAP devices, but most other NAS manufacturers have a compatible backup application – our Object Storage is accessible using the standard S3 storage API so is open to multiple use cases.
To do this, follow the steps below.
Open up the Hybrid Backup Solution from the QNAP applications list.
Go to Backup & Restore, then select New backup job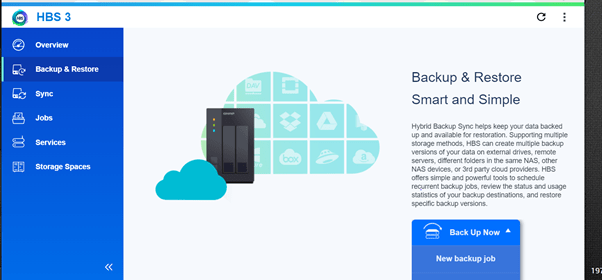 3. Select the filers you wish to backup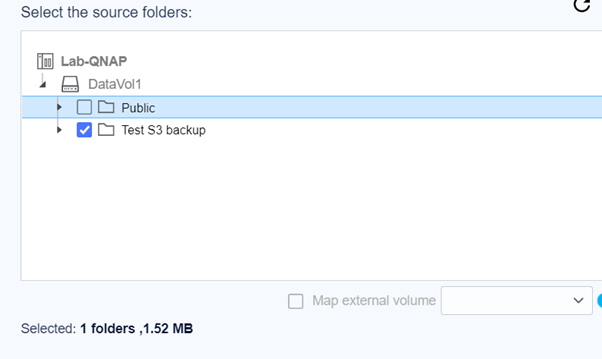 4. On the next screen, for destination, scroll to Cloud Server and select "Amazon S3 and S3 Compatible".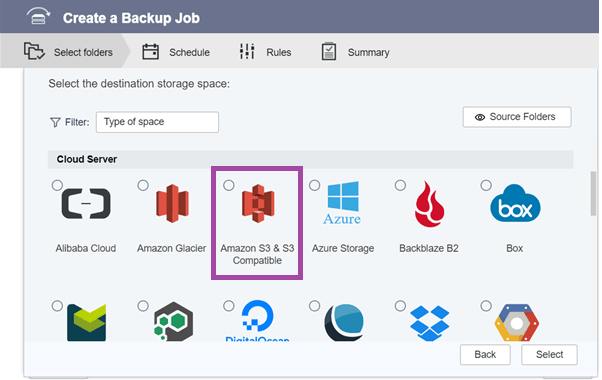 5. Enter your Object Storage credentials, and choose which bucket to use.
For Server address specify s3.vitanium.com
The access key and secret key will be issued to you by the Vitanium team.
You need to select an existing bucket to backup the data to.
This can be created from another s3 compatible utility, or Vitanium can do this on your behalf.
System clock must be synced with an internet time server before connecting to the Vitanium Object Storage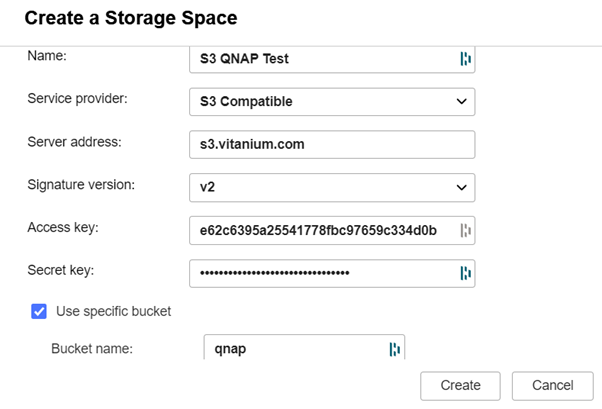 6. Select Create, and the job should be shown as below.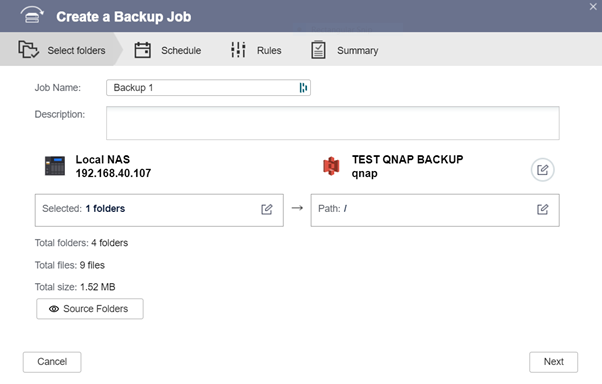 7. Select next, and create a schedule if required.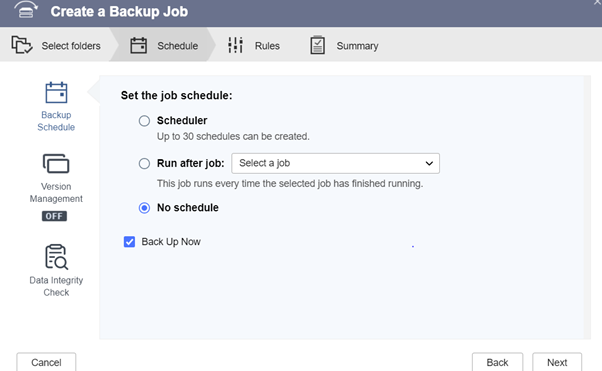 8. Select next, and further options can be specified e.g. applying a filter to the backup source.
Note: It is recommended to enable data compression, however depending on the model and specification of CPU within your QNAP, this may adversely affect performance as the backup runs.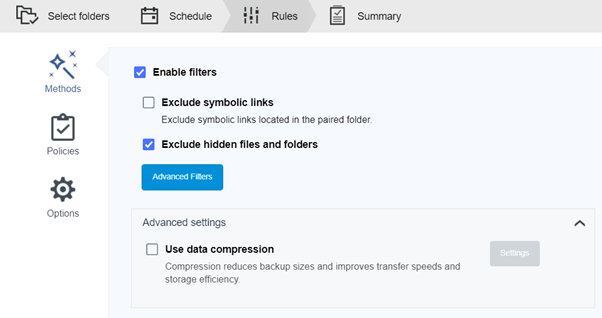 And that's it! Your backup is now created and will begin uploading into Vitanium's Object Storage.
To Restore:
Within the Hybrid Backup Solution, under the Backup & Restore tab, select the 3 dots of the job you wish to perform a restore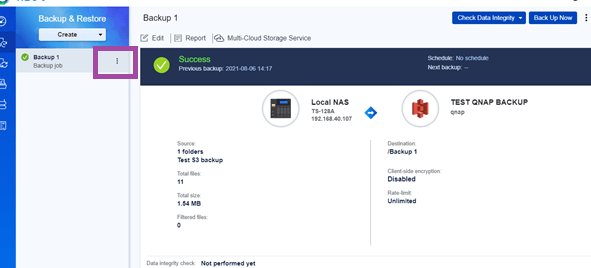 2. In the left hand dropdown, select which source you wish to restore. In the right, choose where you wish to restore the data to.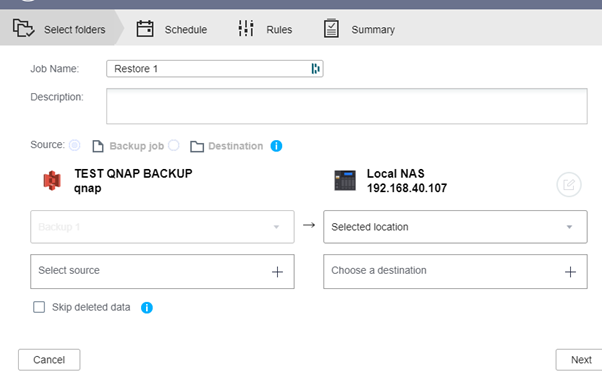 3. Specify any further options for the restore job, for example a bandwidth limit to prevent overloading a connection.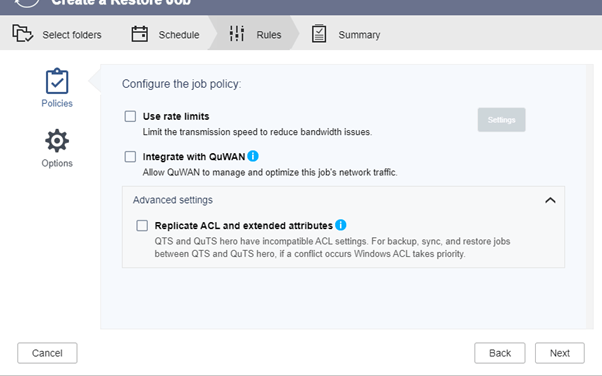 4. You will then get a summary page where the restore job will be added to your list of jobs. Press restore to kick off the restore process.
It really is that simple to backup and restore data on your NAS device. There are further details available directly from QNAP
You can also contact our friendly support for any guidance needed.