As a cloud service provider, our email archiving is designed from the ground up to be compatible with hosted email services, including Microsoft 365 and Google Workspace.
Here are some of our top features for 365 archiving available with Mailhive:
SSO Implementation: By leveraging Azure Active Directory, Mailhive offers the convenience of single sign-on (SSO), sparing users the burden of remembering cumbersome and insecure usernames/passwords. With SSO enabled, users can effortlessly access Mailhive using their existing Microsoft 365 login credentials. Additionally, to ensure enhanced security, 2 Factor Authentication safeguards the login process before granting access to the archive data.

Modern Authentication: Mailhive harnesses Modern Authentication for seamless access to data within Microsoft 365, encompassing directory synchronization and email access. To achieve this, the application is registered within the Azure Active Directory tenant, ensuring a significantly more efficient and dependable approach compared to traditional methods such as impersonation.

Synchronization of SMTP Aliases: When configuring Mailhive Directory Services for SSO, user account information is synchronized from the Microsoft 365 directory. As a result, all SMTP aliases associated with users are accurately synchronized with Microsoft 365, ensuring that no emails are missed during the archiving processes.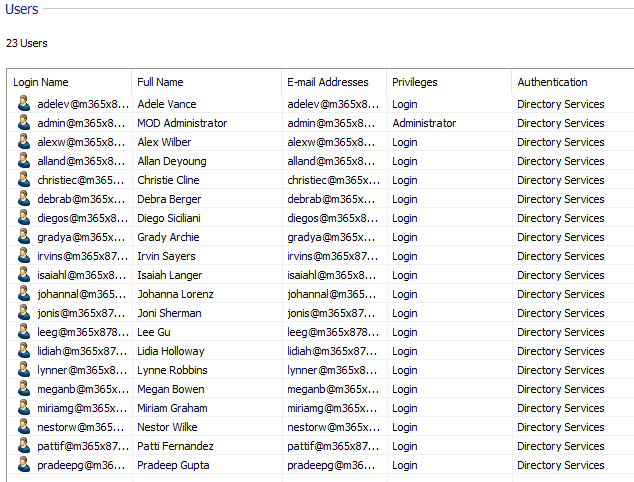 Selective Synchronization: If preferred, Mailhive offers the flexibility to synchronize only users belonging to specific 365 groups, rather than the entire tenant directory. This allows archiving to be enabled for specific users or business units, providing granular control over which accounts are included in the synchronization process.

Flexible Archiving Methods: Mailhive provides users with a range of archiving options, allowing them to select between journaling or accessing emails via Exchange Web Services (EWS). With journaling, emails are directly captured and stored from the mail server as a legal copy, while EWS access enables secure archiving directly from mailboxes, maintaining the user's folder structure.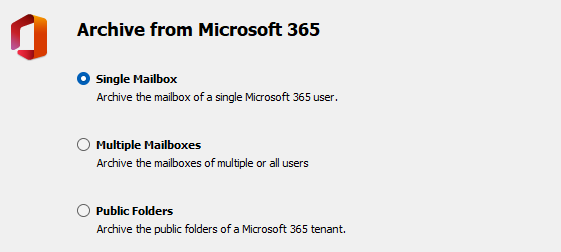 Summary
With an array of additional functions, Mailhive empowers you to effortlessly maintain a secure and dependable archive for your company emails. Don't miss out – start your free trial today and experience the comprehensive capabilities of Mailhive firsthand.